About Beth

Pricing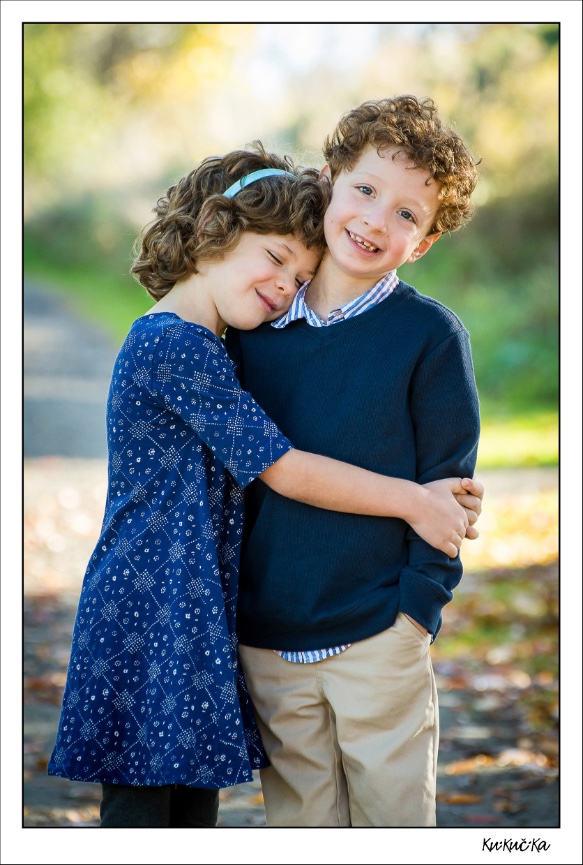 2018 Pricing and Package Options:

Wedding Photography: Complete packages start at $3200 and include seven hours of coverage, a Pictures That Move video presentation and a beautiful 8x8 Fine Arts Album that features the 30 best images from your day. All coverage includes a fully downloadable online gallery and a backup thumb drive. You can swap the PTM video for an engagement session. You can have one less hour and include an engagement session. You can add a second photographer. Everything can be customized for your specific needs.

I also offer an affordable coverage-only option that begins at $1800 for five hours of coverage. Hours and items can be added to this option.

Pictures That Move presentations feature highlights from your event in stylized video clips and still images - a technique that is offered exclusively by Kukucka Photography. (Please view samples of this technique under the "Pictures That Move" section of the gallery.)

Portrait photography begins at $300 and includes custom printed 11x14 print of your favorite image. If you would like a Pictures That Move portrait session, the price is $400 and includes both an online link to the presentation and an HD DVD, as well as the fully downloadable online gallery of all the still images. I highly recommend including a PTM video. I am told by my clients that it's something they watch over and over again. I offer mini portrait sessions (one location, 30 minutes) for $200 on week days only.

Please contact Beth at bethkphoto@comcast.net for a detailed PDF of pricing and package options.

Ready to book? Contact Beth today!


FAQ's


Tell me more about your Pictures That Move videos.

When a package includes a PTM video I will be shooting both video and stills throughout the day. My intention is to smoothly transition between still moments and moving video, so you won't even know when I'm shooting either. If your portrait session includes a PTM video I will be shooting with two cameras so the transition between stills and video is natural. The finished video is ready as an online link within 4-6 weeks of your event or session. You will receive your gallery link before you receive your link to the video. I also include an HD DVD of the video.

How many pictures do you take?

It depends on how much is happening at your event. If you are having an intimate dinner, with a limited number of guests, I will likely take fewer photos than if you are having a lively reception with grandma dancing on the table at midnight. However, there are always wonderful moments happening at all times, no matter the circumstances, so I will easily shoot between 600-1000 images for a minimum 6-hour wedding. If your coverage includes a Pictures That Move video I will shoot around 30 or so "snippets" of video, and I'll edit from there.

How many family photos do you take?

I strongly recommend keeping your family photo list as simple as possible, with just wedding party, and immediate family. I recommend this so that you don't feel like you're being kept from your own party to pose for photo after photo. I also want to be free to take the candid moments, which is what I'm best at. If there are larger groups that you would like to take later, such as college friends or extended family, we can do that at some point more candidly during the reception. Trust me, you'll be glad you kept the list basic! :)

How soon do we get our photos?

You'll see a "sneak peek" of my personal favorites on my blog, within one week. Your online gallery will be available within 2 weeks - and your Fine Arts Album will be available within 4-6 weeks. The Pictures That Move video will be 15-20 minutes in length and will be available within 6-8 weeks as both an online link and a DVD included with your package. You can download the images from the online gallery right to your home computer. It also comes with its own APP so you can view your photos on any mobile device.

What albums do you offer?

My signature album is the 30-page, 30-photo Fine Arts Album. I offer this album in 8x8, 10x10 and 12x12, and I highly recommend including an album if your package doesn't automatically include one. It's where my post-processing magic happens, and where my background in fine arts joins forces with my passion for witnessing the moment candidly. Each image is personally fine-tuned to bring it to it's highest quality, and you'll likely see a noticeable difference from the original image. I also offer a 20-page 5x5 parent album as well as the option of custom designing an album for you.

What do you like most about being a wedding photographer?

I love the energy of a wedding day! It's a day that celebrates love ... YOUR love ... and it's a day that is filled with emotion. I love being a 'witness with a camera', and knowing that the photographs I take on this day will one day be seen by future generations. I love contributing to your lives, and documenting a day that has so many elements to it - from the venue to the details to the guests to ALL the emotion happening around you. And I love wedding cake. :)

Why should I hire you as my wedding photographer?

Because I can confidently assure you that I will witness and document your event with my heart as well as my creative and technical expertise. Your photographs are what will remain from your wedding day (besides your love!) and I can't convey enough how important it is to make your photographs a priority. It's a day that passes quickly! I am fully confident that I will be an attentive witness to all the moments of your day, and invite you to view the many Reviews I have received from clients that can attest to this. On a personal note, I would LOVE to be the one to take outstanding care of you!

What now?

Contact me at your earliest convenience to see if your date is open, and to discuss your upcoming wedding. It's always best to meet in person so I can show you sample albums - however, if it's hard to find time in your schedule, I would suggest a phone, Face time or Skype meeting, while the date is available. I accept a limited number of events per year, and they are reserved on a first come first served basis with a contract and a 30% retainer to hold the date. The balance is due three weeks before the wedding. I am happy to offer affordable payment plans.

If you would like to know a bit more about me, please visit THIS blog feature from Simply Perfect Weddings - or THIS one from Craig Photography. And THIS recent wedding feature from The Knot!